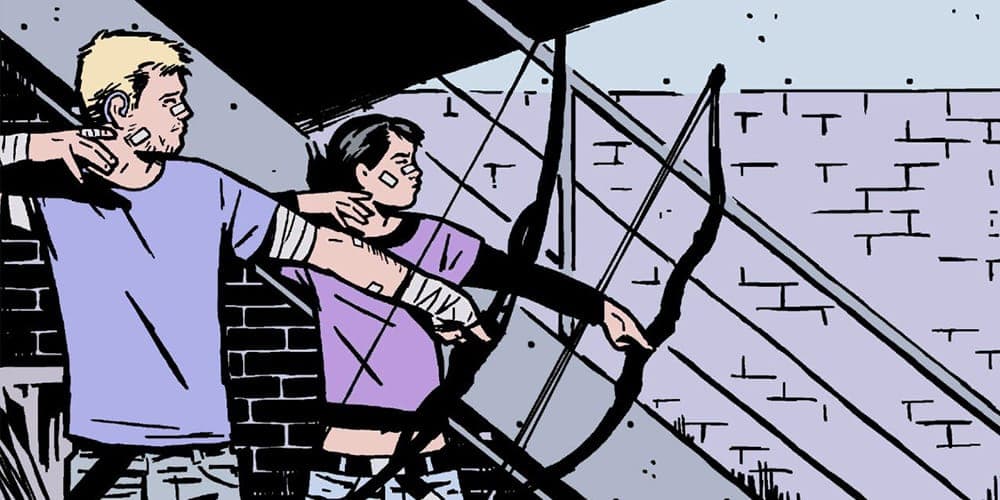 Hawkeye (2012), by Matt Fraction and David Aja, is one of my favorite series of all time. The art is flat and geometric in a really beautiful way, and the story is solidly grounded. If the idea of Hawkeye calling Tony Stark over, to help him set up his DVR to watch Dog-Cops sounds amazing, this is the book for you. This is a very self-contained series, and great for new readers.
Here is every Hawkeye (2012) paperback in reading order:
All-New Hawkeye (2015)
Despite the way they number the paperbacks, All-New Hawkeye (2015) by Jeff Lemire and Ramon Perez, is a very different series. This story uses two very different art styles to make heavy use of flashbacks to Kate and Clint's childhoods, which is pretty interesting. If you're itching for more of the 2012 pair, this is a good continuation of that relationship.
Here is every All-New Hawkeye paperback in reading order: