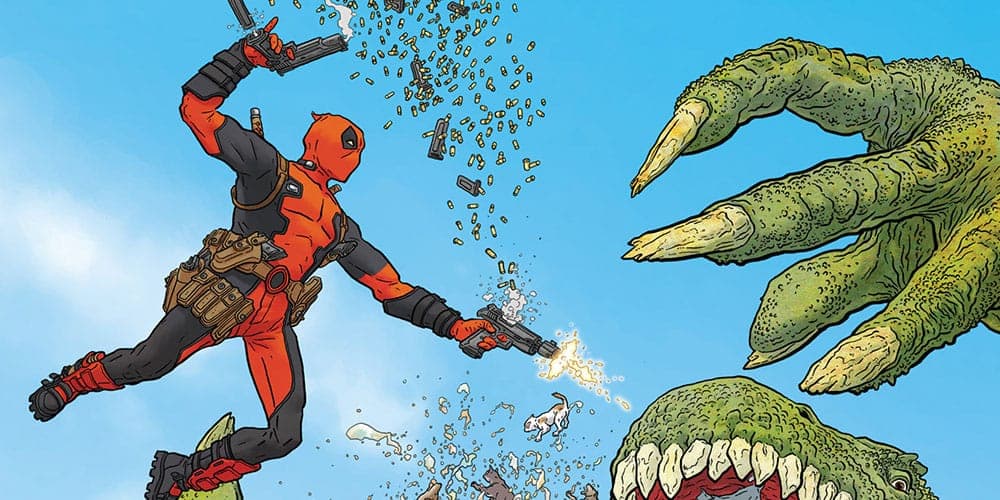 I highly recommend anyone interested in reading Deadpool start with Brian Posehn and Gerry Duggan's 2012 series. These are the two authors currently writing Deadpool and their writing is both hilarious and heartfelt. The series starts off with a fun, light story about Zombie U.S. Presidents, and slowly builds up to a book that is one of Marvel's best.
Below is the complete Deadpool (2012) to current, in reading order. The fifth book here, Dracula's Gauntlet is a mini-series which is important to the main series.
Here in the series, it might feel like you missed a volume, but you didn't. Every Marvel book skipped ahead 8 months after Secret Wars.
The story continues under a new series, Despicable Deadpool, after the events of Secret Empire.