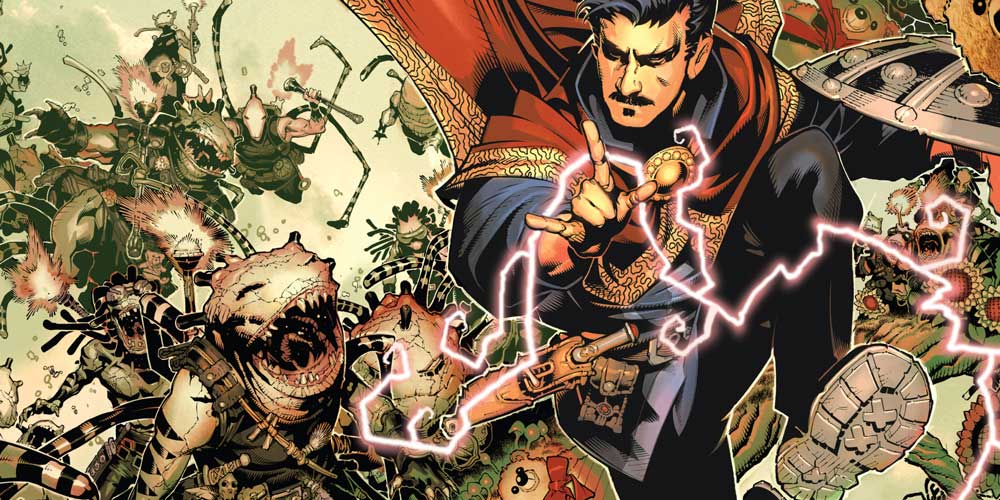 Doctor Strange was first introduced in the 1963 Strange Tales #110. Those original books are really great, especially the incredible Ditko art, but older comics are hard for new readers to get into.
The current series, Doctor Strange (2015), is a great starting point for new readers. It's modern, funny, beautifully drawn, and I'm really enjoying it.
Here is the current Doctor Strange series in reading order:
A great self-contained story
The other option is something self-contained, a single book telling a single story. Strange Origin is a retelling of Stephen's origin story, and you will recognize similar elements from the movie. The Oath is a great book if you just want a well told Doctor Strange adventure.