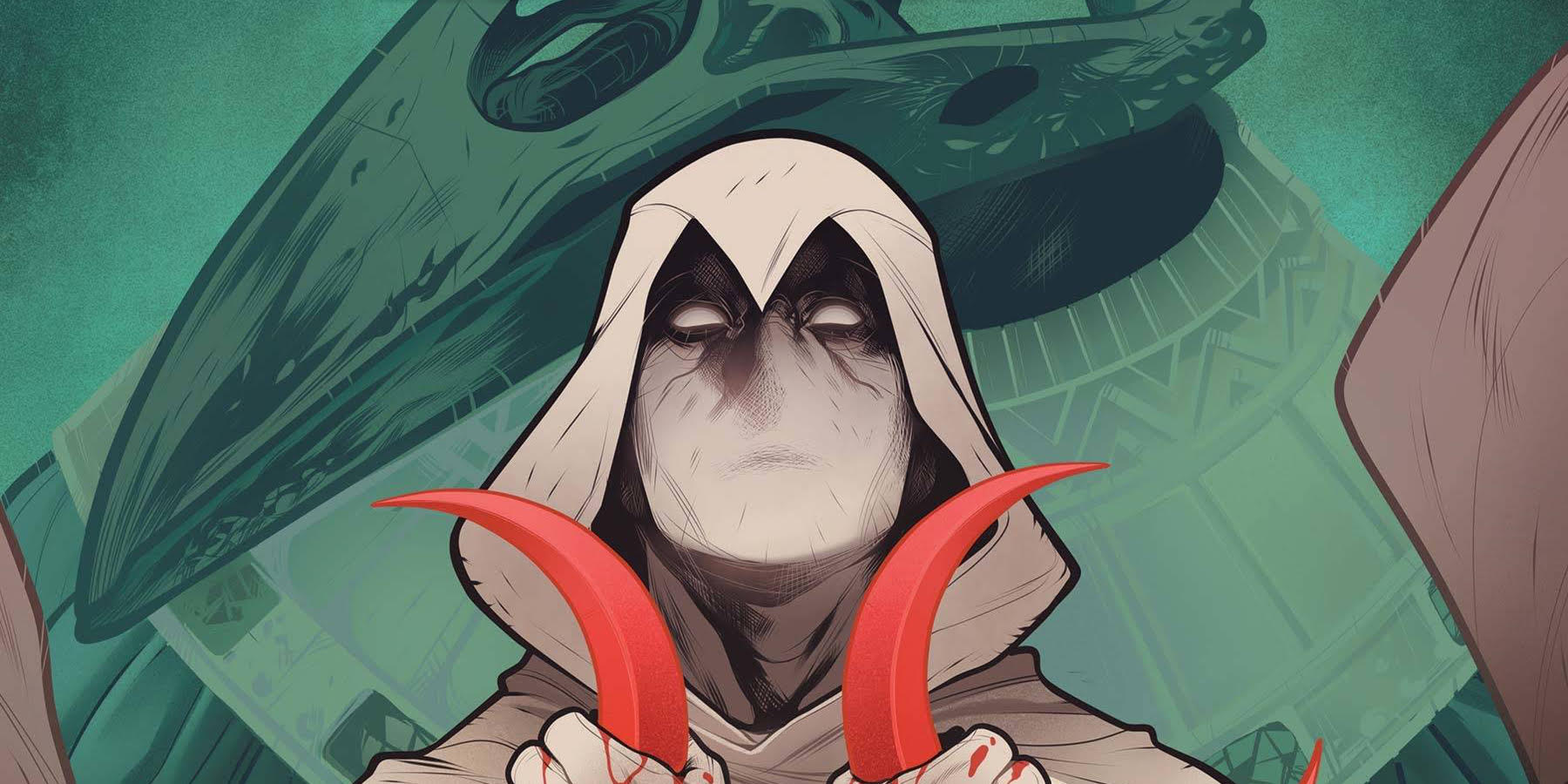 Marc Spector was a ruthless mercenary driven by visions of Khonshu, Egyptian god of the moon, to make up for his bloody past in foreign lands by fighting crime at home. In time, his mind fractured under stress and the various secret identities he used to infiltrate the criminal underworld, exploit the world of high finance, and fight crime head-on slowly became their own divergent personalities in his mind.
The first book of the 2014 series of Moon Knight is the greatest action comic I have ever read ( followed closely by the 2016 Black Widow series ). A new writer and artist continued the series with book 2 and book 3, but I can't recommend them like book 1. I recommend reading book one of the 2014 series, one of my favorite books of all time, and then skipping to the fantastic 2016 series.
In 2017, many Marvel series jumped their issue numbers to the total number of issues that the character had had in every series. For Moon Knight, this meant the issue numbers jumped to #188, and the series continued with a new team, making it a great starting point for new readers.
Each of these books tells a complete story in a great way for new readers:
The Foundation
Moon Knight became a street-level superhero pretty quickly but he was introduced by Doug Moench and Don Perlin as a monster hunter in 1975's "Werewolf by Night" #32 & #32, reprinted in "Moon Knight" volume 1 "Bad Moon Rising" along with all his next appearances and ending with the first four issues of his own solo series. You might want to follow that up with "Moon Knight" volume 2 "Shadows of the Moon" and "Moon Knight" volume 3 "Final Rest". All three are in Marvel's Epic Collection line.
For Completionists
If you want to start at the beginning but really go all out, you can snap up two omnibus books that together collect everything from the first decade-and-a-half of Moon Knight stories. Then get the most seminal era of Moon Knight's history with the omnibus covering all the stories from the late 2000s, in which he first displayed dissociative identity disorder: