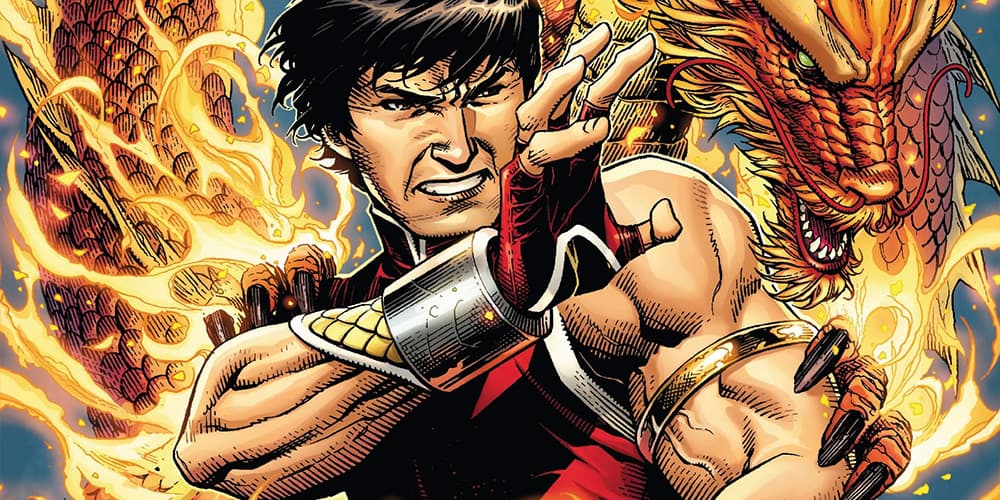 Marvel Comics' premier Asian-American character, Shang-Chi, the Master of Kung-Fu, was created right in the middle of the kung-fu film craze of the 1970s. He's been a solo martial arts hero, an agent of British secret intelligence, and even an Avenger.
The Foundation:
His origin story is laid out fully in "Special Marvel Edition" #15 written by Steve Englehart and Jim Starlin as well as drawn by Starlin back in 1973. The simplest solution here is to just snatch up "Master of Kung Fu" vol.1 subtitled "Weapon of the Soul" in the Epic Collection line. That collects the character's first 20 appearances (including "Special Marvel Edition" #15) so it's the pure unadulterated stuff! You could follow this up with "Master of Kung Fu" vol.2 subtitled "Fight Without Pity".
For Completionists:
Conversely, you could splurge on the omnibus editions which together reprint nearly everything. All four books would bring you up to the end of his first comic-book series in 1983:
Believe it or not, Shang's origins stretch back further and wider than the Seventies: to books written before Marvel was even founded! At the time of Shang-Chi's creation, Marvel had the license to make comic-book adaptations of the prose novels (and create new stories) featuring Sax Rohmer's evil character Fu-Manchu. Shang was specifically created as his son! 1913's "The Mystery of Dr. Fu-Manchu" was a collection of short stories and the first of the 13-book-long series. Plus a few more authorized ones have been made since Rohmer passed on. Those books are still in print and still available though you don't need to read them to enjoy Shang-Chi's comic-book adventures.
Just the Facts:
As part of the Ultimate Universe line, a newly revamped alternate take on Shang was introduced in a two parter that's collected in "Ultimate Marvel Team-Up" vol.3. This paperback is out of print but not impossible to find. This is the only complete retelling of the character's origin from scratch, and has some similarities to the recent film!
Into the Deep End:
Once you've read at least either Shang's first appearance or his Ultimate Universe counterpart's introduction, you can start to explore! The second run of "Deadly Hands of Kung Fu" collected under "Out of the Past" is a more recent and self-contained solo story. An old flame has been murdered and he intends to find out why. Guest-stars Misty Knight and Colleen Wing, who you might already know from the various Marvel Netflix TV shows.